Our beautiful region of Paris is full of beautiful places for weddings. This time we take you to Chateau Hardricourt for the wonderful wedding of Aurore and Maxime. 
It was a very fun day to photograph, with lovely bride and groom. 
Religious ceremony

 
The day started with a beautiful ceremony in a Parisian church. A moment filled with emotion, and a very fun and colorful exit. 
Cocktail at the Chateau

 
Then we headed to the reception and party venue, the Chateau Hardricourt. This place is a real jewel with its incredible architecture and gardens.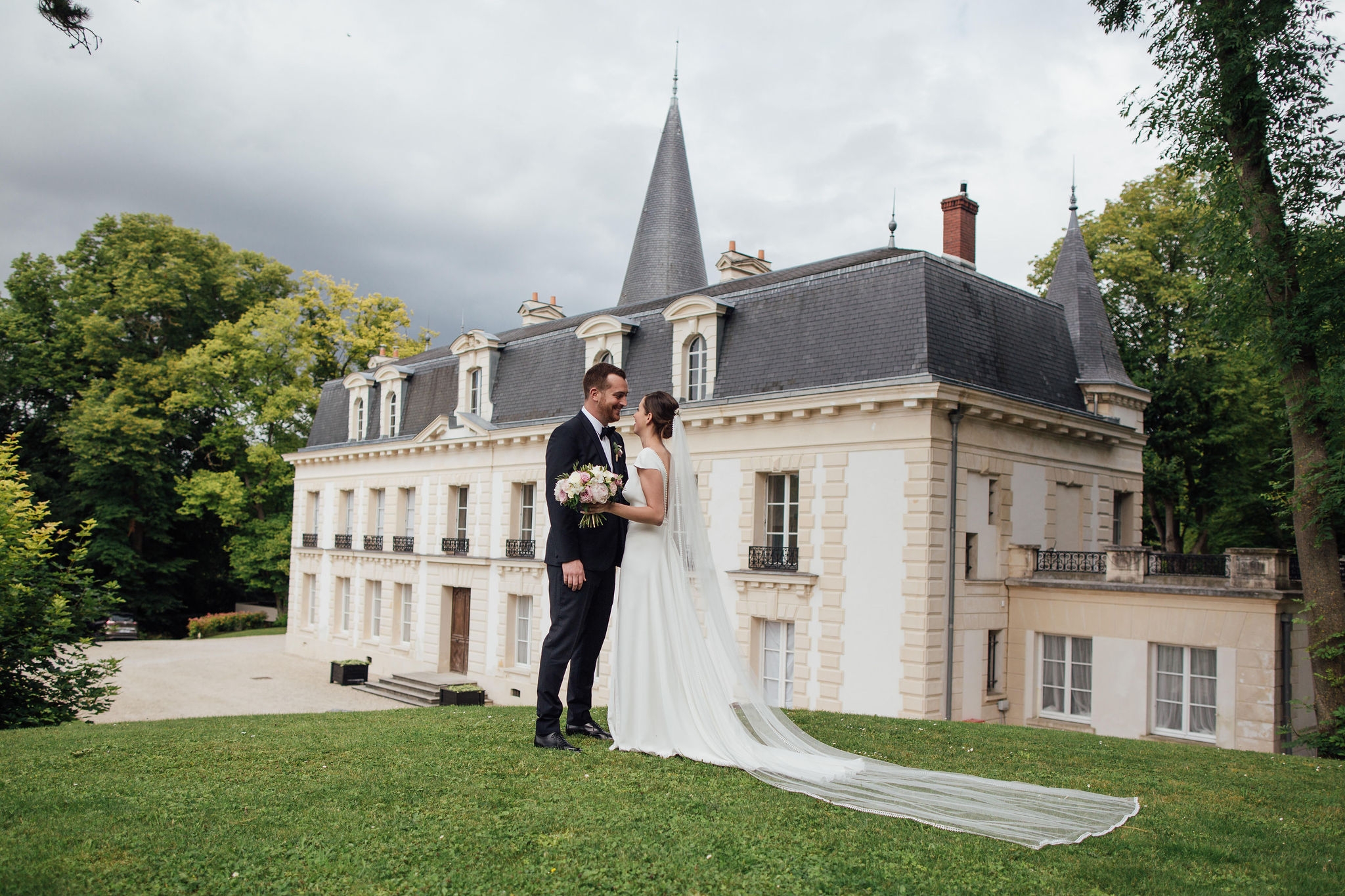 Arrived at the Chateau we started with the cocktail during which we had the couple pictures, then the group pictures, again very fun. The bride and groom are part of a group that we have been following for years and they never fail to make us laugh at each event. 
Reception and party

 
Then it was time to move to the meal, which took place in the glass of the castle, with a beautiful floral decoration. 
But as you know, our favorite part to photograph and capture on video is the evening, it's the most fun part. This is also the time of the speeches, where our reportage is very important. 
Credits of the wedding.
Location: @chateau_hardricourt
Caterer: @poteletchabot
Decoration : @as_luxury_paris
Cocktail bar : @likido.style
Dress: @fabienne.alagama
Makeup artist: @mkamorgane
Saxophonist: @mood.sax 
Do not hesitate to contact us, we would be delighted to capture your most beautiful moments.